There are some ECW shows and moments that we ask ourself,"DID THIS REALLY HAPPEN"?
Steve Austin was fired from WCW! He comes to ECW and vents against Bischoff!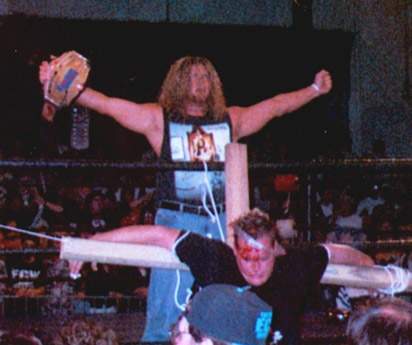 Raven's nest ties Sandman up. Raven would later apologize for the "angle".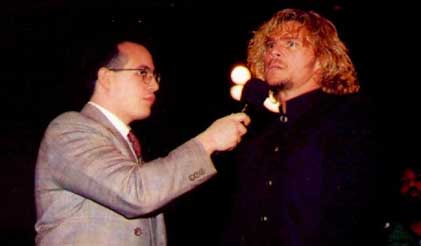 Under WCW contract and a member of the 4 Horsemen,Brian Pillman shows up at the ECW ARENA!!!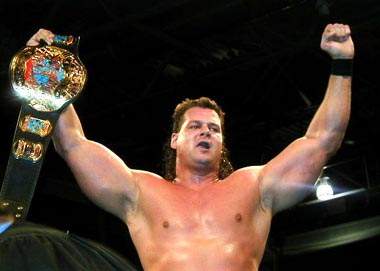 Mike Awesome shows up on Nitro still holding the ECW Title!!!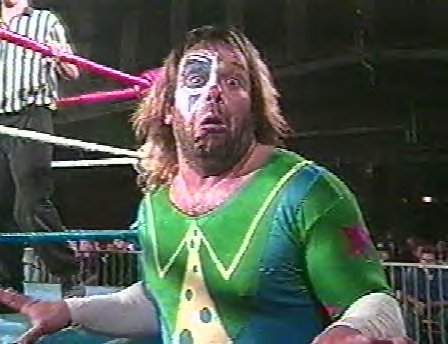 Matt Borne,The Original "Doink the Clown" would go on to ECW to vent his dislike towards WWE!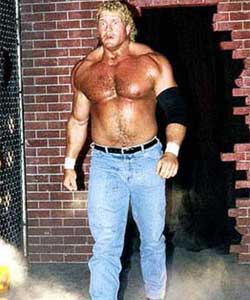 Former WCW & WWE Champion-SID VICIOUS comes to ECW to get EXTREME!!!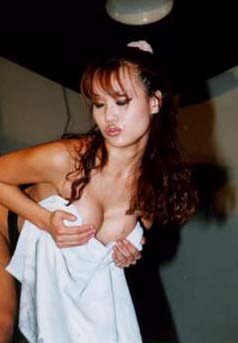 Kimona Wannalaya dances naked on top of the ECW ARENA!!!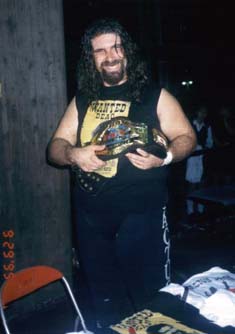 WCW Tag Team Champion-Cactus Jack faces Sabu on a ECW show and spits on the WCW Tag Title on ECW TV!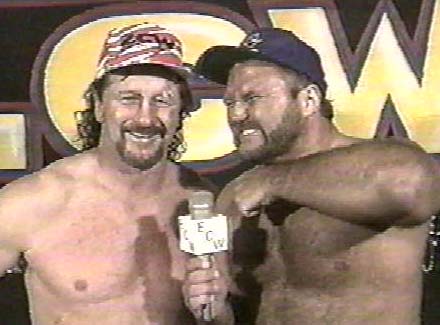 Terry Funk & Arn Anderson work for ECW under WCW contract. At age 54,Terry went to win the ECW title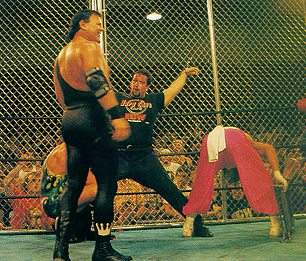 Jerry "The King" Lawler welcomes into ECW Arena,as hated enemy #1!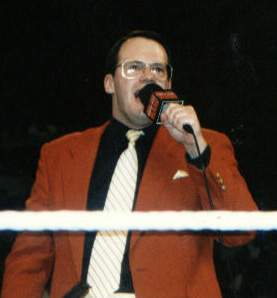 Jim Cornette-The real life worst enemy of Paul Heyman,walks into the ECW Arena!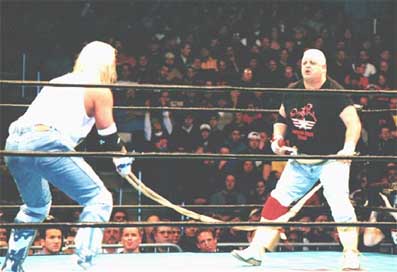 "American Dream" Dusty Rhodes comes to ECW to battle "Old School" Steve Corino!!!
"Old School" Steve Corino interupts a Limp Bizkit concert!