One of the best divisions of Tag Team wrestling! From The Eliminators,The Dudley Boys,Sabu & Rob Van Dam,Public Enemy,The Gangstas and F.B.I.

Through legends such as Terry Gordy & Steve Williams,The Rock'n'Roll Express,Tracey Smothers & Tommy Rich,Doug Furnas & Phil Lafon,Cactus Jack & Mikey Whipwreck and the uncanny duo of Tommy Dreamer & Raven!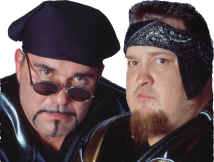 "PUBLIC ENEMY" (ROCCO ROCK & JOHNNY GRUNGE)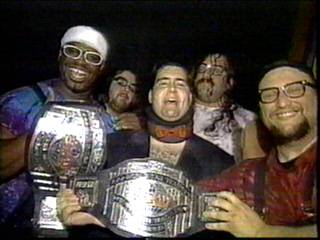 The Dudley Boys (D-Von & Bubba Ray)
Saturn & Kronus-"THE ELIMINATORS"!!!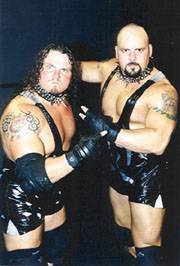 THE PITBULLS (Gary Wolfe & Anthony Durante)
"THE GANGSTAS"(New Jack & Mustafa)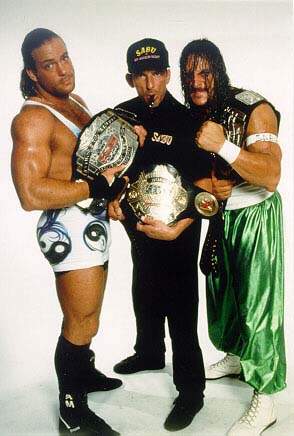 SABU & ROB VAN DAM w/FONZIE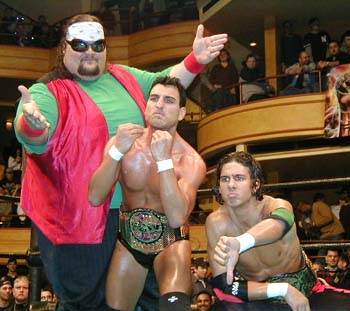 F.B.I. (Big Sal,Little Guido & Tony Mamaluke)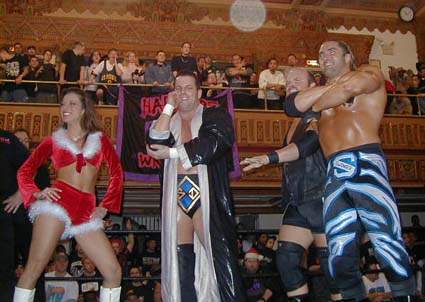 Simon Diamond & Johnny Swinger w/Dawn Marie &CW Anderson

List of ECW's Best Tag Teams

1.The Dudly Boys (Bubba & D-Von Dudley. Fellow members were Dudley Dudley,Snot Dudley,Big Dick Dudley,Dances with Dudley,Spike Dudley and Sign Guy Dudley)

2."The Gangstas" (New Jack & Mustafa)

3."The Eliminators" (Perry Saturn & John Kronus)

4."The Public Enemy" (Rocco Rock & Johnny Grunge)

5.Rob Van Dam & Sabu

6.Terry Gordy & Steve Williams

7.Raven & Stevie Richards

8.Terry & Dork Funk Jr.

9."The Gangsta-nators" (New Jack & John Kronus)

10.F.B.I. (JT Smith & Little Guido. Other memebers-Tommy Rich,Tracey Smothers,Big. Sal E. Graziano & Tony Mamaluke).

11.Amish Roadkill & Danny Doring

12.Chris Chetti & Super Nova

13.B.W.O (Stevie Richards,Blue Meanie & Super Nova)

14.The Sandman & Too Cold Scorpio

15.Cactus Jack & Mikey Whipwreck

16.Triple-Threat (Shane Douglas,Chris Benoit,Dean Malenko,Brian Lee,Chris Candido,Bam Bam Bigelow,Rick Rude & Franchine)

17.Balls Mahoney & Axl Rotten

18.Chris Candido & Lance Storm

19."Impact Players" (Justin Credible & Lance Storm)

20.Tommy Dreamer & Raven

21.Mikey Whipwreck & Tajiri

22.Simon Diamond & Johnny Swinger

23.Balls Mahoney & Masato Tanaka

24."Da Baldies" (Devito,Big Vito,Angel & Grimes)

25.Sabu & Taz